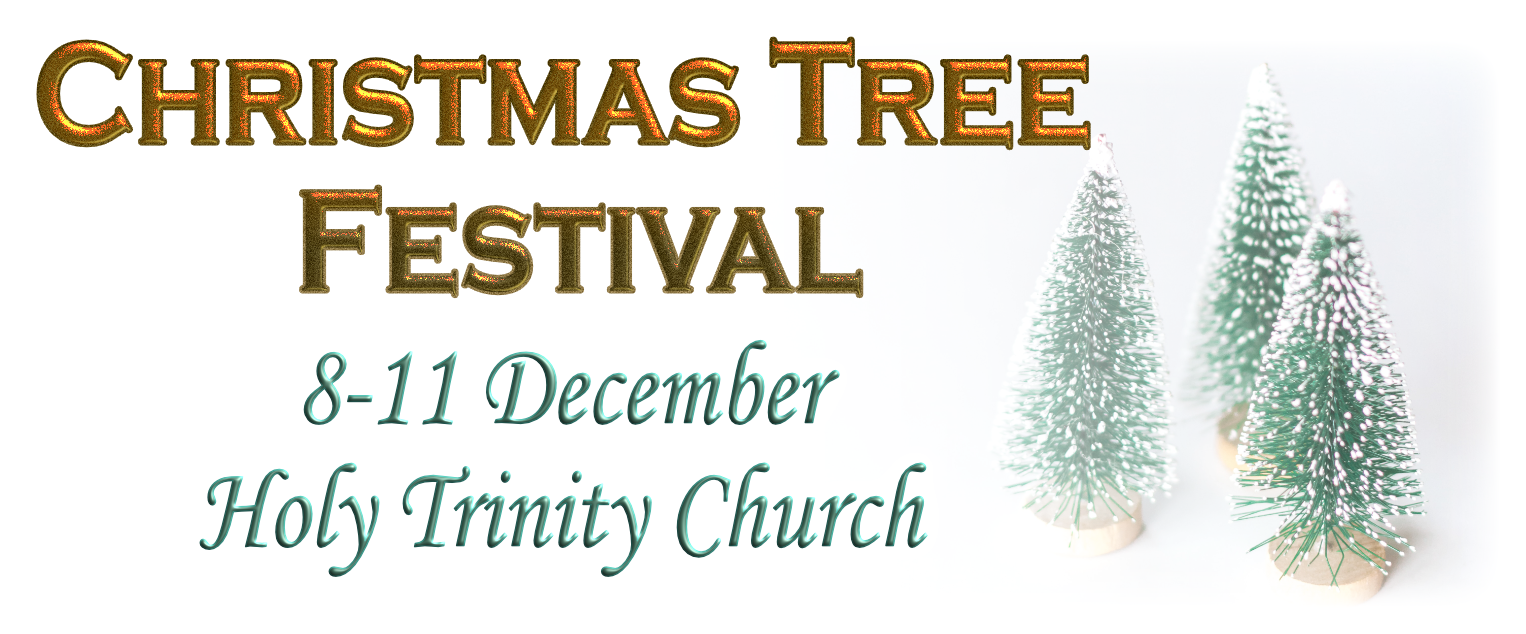 You are invited to take part in Windsor's first Festival of Decorated Christmas Trees which this year is being held in the historic Holy Trinity Parish & Garrison Church. The theme is recycling and you may use artificial or real trees, or even make your own tree from recycled materials, such as twigs, paper, ribbon, cartons, old adapted ornaments etc. Your decorations ought to be recycled or made with recycled material. Proceeds from the event will go to the Save the Children Gaza Emergency Appeal.
If you would like to enter
Free to enter but donations welcome
Trees may be sized between 1 and 7 Feet, can be new, old, used, re-used, real, artificial or any recycled/recyclable materials
You may use British standard LED battery powered tree lights, but not lighted candles! Any lights you use must not flash
There is no limit to your imagination
We will provide a label for your tree
Trees to be set up and 10:00-12:00 on Friday 8 December (and later on the Friday, if earlier is not possible) or 10:00-12:00 on Thursday 7 December (if Friday is not possible)
Trees to be collected after the Windsor & Eton Advent Window at 18:15 on Monday 11 December (lasts about 15 minutes) and 09:00-10:00 on Tuesday 12 December and, if neither earlier time is possible, 09:45-12:00 on Wednesday 13 December.
Opening times for viewing (refreshments available)
Friday 8 December - 3pm-7pm
Saturday 9 December - 2pm-8pm
Sunday 10 December - 2pm-8pm (Claremont Singers' Concert at 3pm until approx 5pm)
Monday 11 December - 3pm-7pm (includes Windsor & Eton Living Advent Calendar 6.15pm-6.30pm)