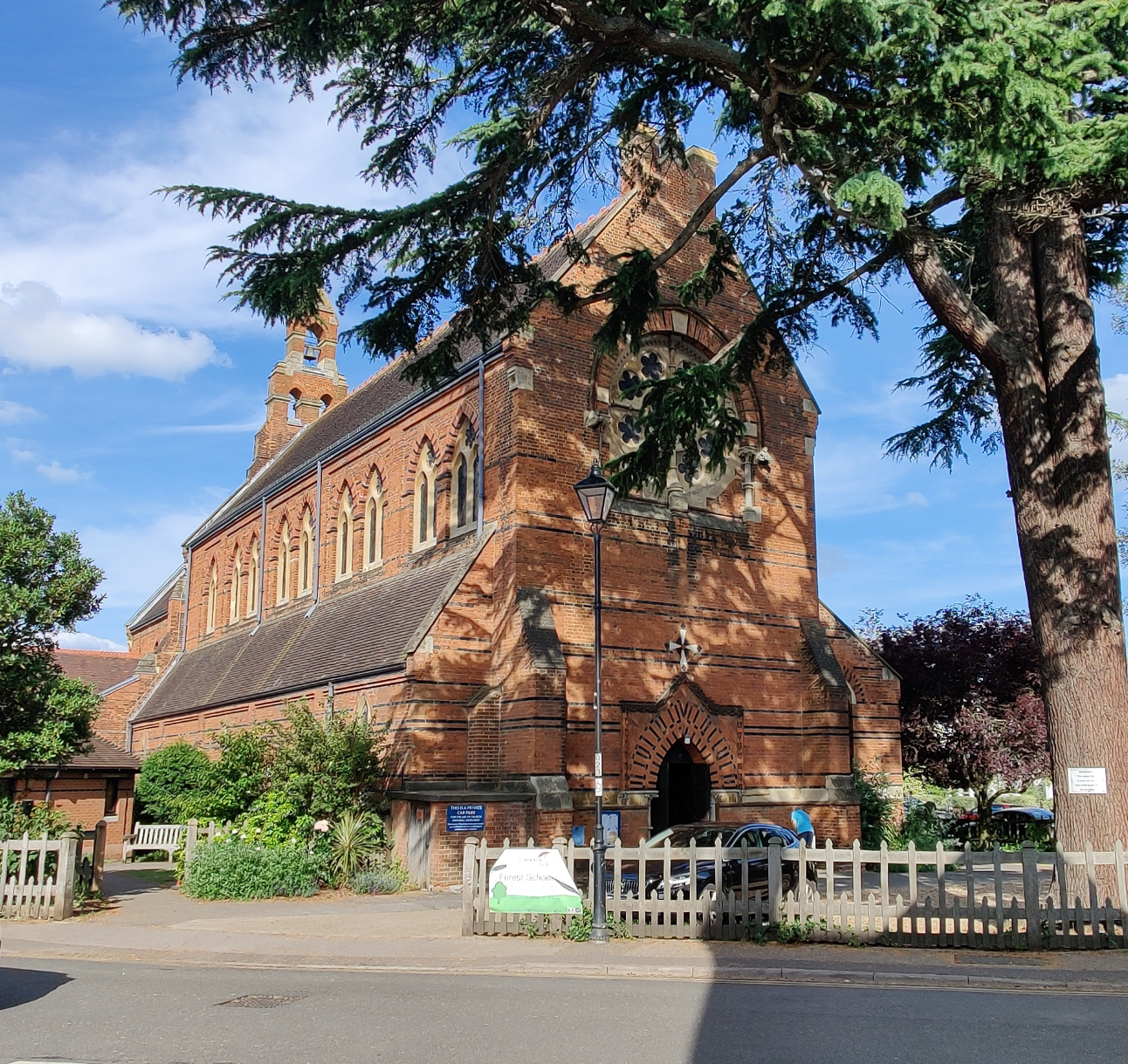 When viewing on a mobile device please use it in landscape orientiation to access the sidebar menu
All Saints' Church is situated at the junction of Alexandra Road with Frances Road. It was completed in 1864 and is the district church to the parish church of St John the Baptist in the High Street. Like many churches of its age it has interesting memorials and stained glass but of particular note is the reredos by Thomas Hardy (better known for his writing).
The church is usually open Monday-Wednesday and on Saturdays (please check our calendar for services, such as funerals, during the week before travelling).