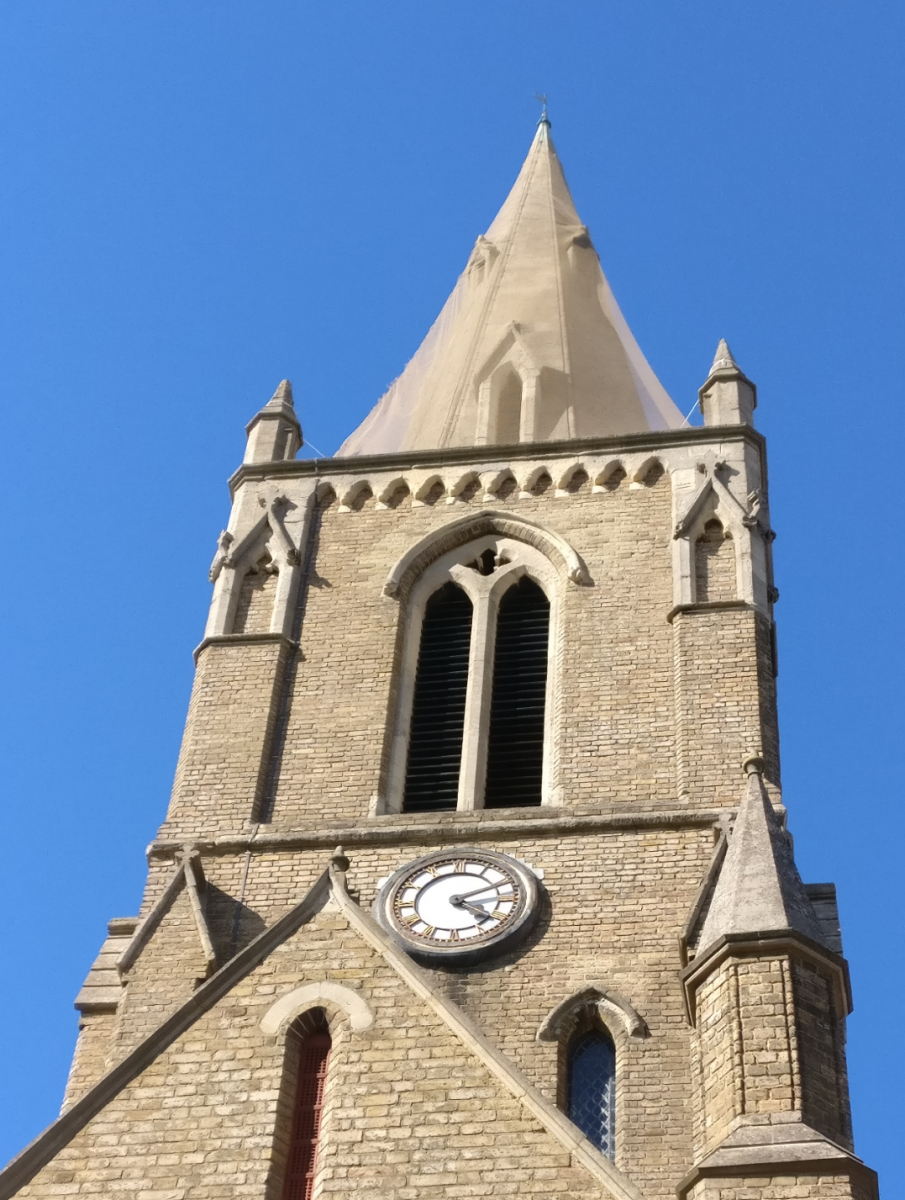 The turret clock is a small edition of the Great Westminster Clock (Big Ben) and was erected by the parishioners to commemorate the Diamond Jubilee (60 years) of Queen Victoria's reign on 20 June 1897. Queen Victoria came to see the clock in July 1897 (one of many visits to the church).
The clock strikes every hour constantly and marks the quarter hours, from 11am to 7pm, with Westminster chimes. It is usually stopped for a day when we move in and out of British Summer Time. It is also usually stopped for the Remembrance Sunday Service.
Unfortunately the clock is very sensitive to temperature and gets excessively slow when the temperature is very high (so we stop and then start the clock at the right time when the weather cools).
Update 15 September 2023: The clock has been restarted a minute fast as it has been running slow (so that it runs nearer to the correct time for longer).